Secure-mail allows you to send messages to your doctor from any Internet connected device.
First, log into your Secure-Mail account at https://mysecure-mail.com. If you do not have an account please contact our support team:
Email support@brightsquid.com
Phone 800 238 6503
Live Chat - see Chat Icon below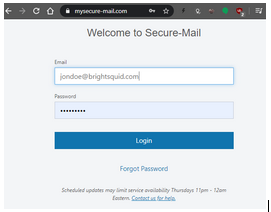 Once logged in, click the green compose button in the top section of your screen.

Note that if you are on a mobile device, like a phone or table, the compose button will be at the bottom and look like this:

In the "To:" field type the complete name, email address or clinic and select your desired recipient from the list of contacts that show up.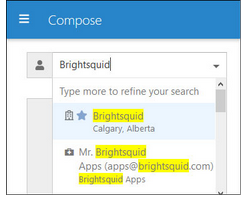 Compose your message as if it were a regular email, type the subject line and enter the body of your message in the text box under the subject line.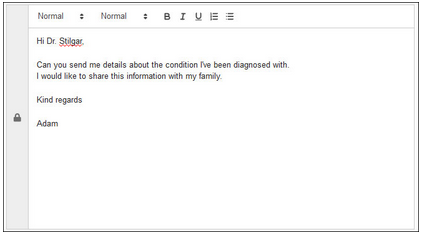 Optionally you can attach any files you may want to share with your doctor such as a photo, document or video clip.
When you are satisfied with your message click the send button at the bottom of the screen.

Once sent we will notify your medical provider's office of the new message immediately, there's no need to phone them to make sure they got it.