Alberta residents over the age of 18 can log into their My Health Records portal and create a Brightsquid Secure-Mail account.
Note: It is not mandatory to log into Secure-Mail from the MHR portal. Registered Secure-Mail users can also log in at https://health.brightsquid.com/login
To create your Brightsquid account from MHR:
1. Log into your MHR account here - https://myhealth.alberta.ca/myhealthrecords
2. Select the "Messaging" tab on the Dashboard in the MHR portal:

3. Click or tap the launch button under Brightsquid logo to launch the messaging system: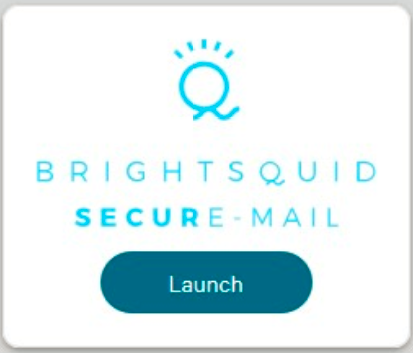 4. Read and accept the Terms of Use
5. Confirm the displayed profile information is accurate and create a password for your Secure-Mail account. Your password will need to be a minimum of 8 characters in length with one capital letter and one numeral.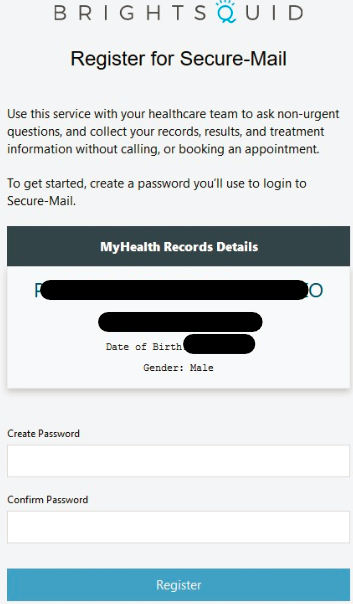 6. Click "Register" to complete your registration and log into your account.
If you encounter an error on this page, you may have already registered with Secure-Mail. Contact Brightsquid support for assistance.