Step 1: Login to your Secure-Mail account via https://health.brightsquid.com/login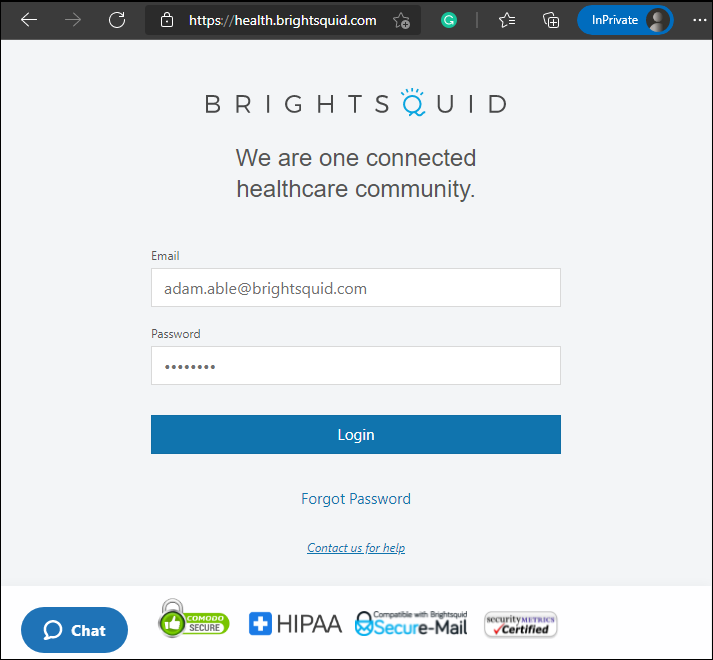 Step 2: Compose a Secure-Mail message stating in the body that you would like to change your email address:
a). If on a desktop/laptop/mac computer click on the green 'Compose' button to the top right:


b). If on a mobile or tablet device tap/touch the green circle with a pencil to the bottom right: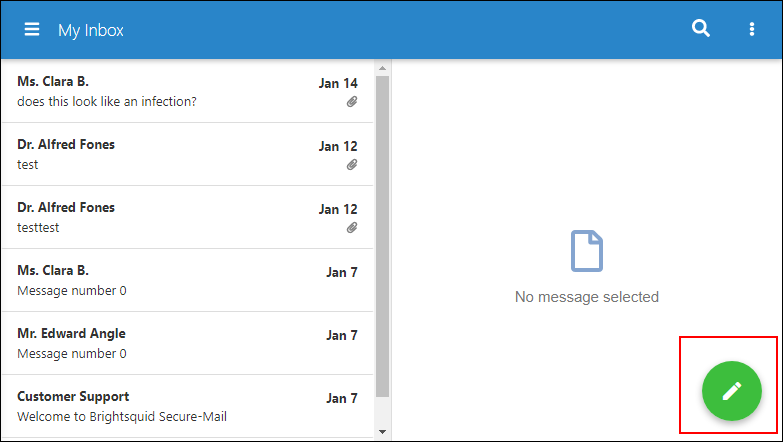 Step 3: Address the message to support@brightsquid.com and click/tap/touch 'Send'.
Once we receive the secure message update request from you, we will change the email address as per your request.