Step 1: Login to your Secure-Mail account https://health.brightsquid.com/login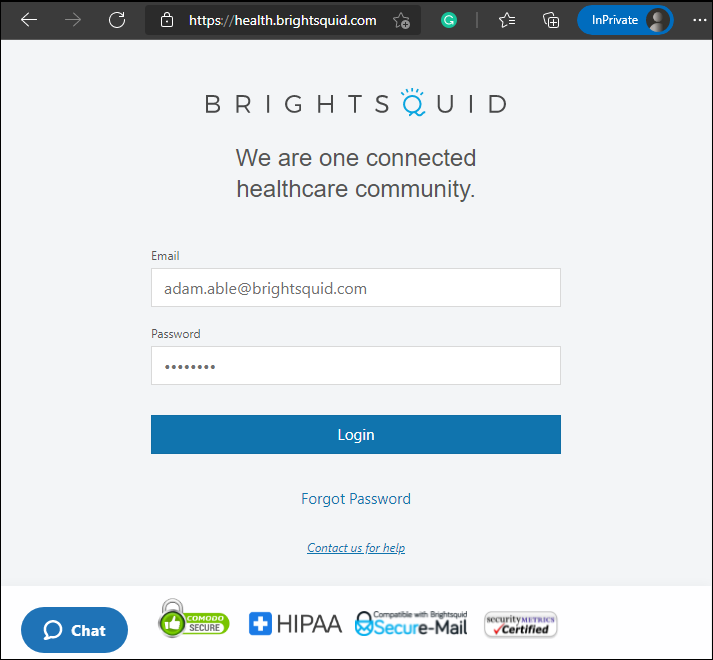 Step 2: Open the desired Secure-Mail message from your health care provider.
Step 3: If you are on a desktop/laptop/mac computer, hover your mouse pointer over the attached file: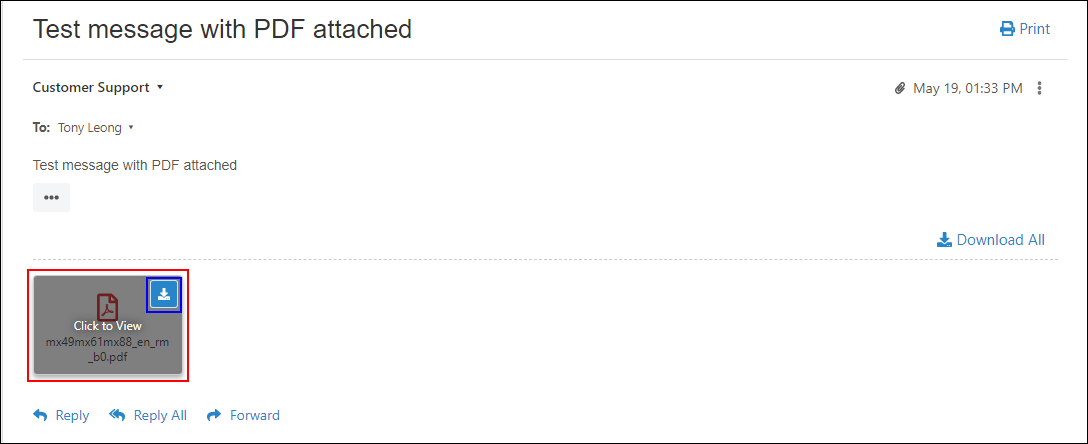 The attached file area turns grey. Also, the message 'Click to view' appears along with the download icon in the top right corner. Click on the blue icon in the top right corner to download your file. If you are on a mobile/tablet device tap/touch and hold for about 5sec. The same occurs as it the desktop. When the download icon appears tap/touch to download. If the 'Click to view' message appears it means that the attached file can be opened in the Secure-Mail viewer for viewing. Once the file is opened in the viewer you can click/tap/touch the download option in the top right corner of the viewer:


Step 4: Go to the folder (in case of the mobile/tablet device, go to downloads folder) and open the file to view the contents or print.