Step 1: Login to your Secure-Mail account https://health.brightsquid.com/login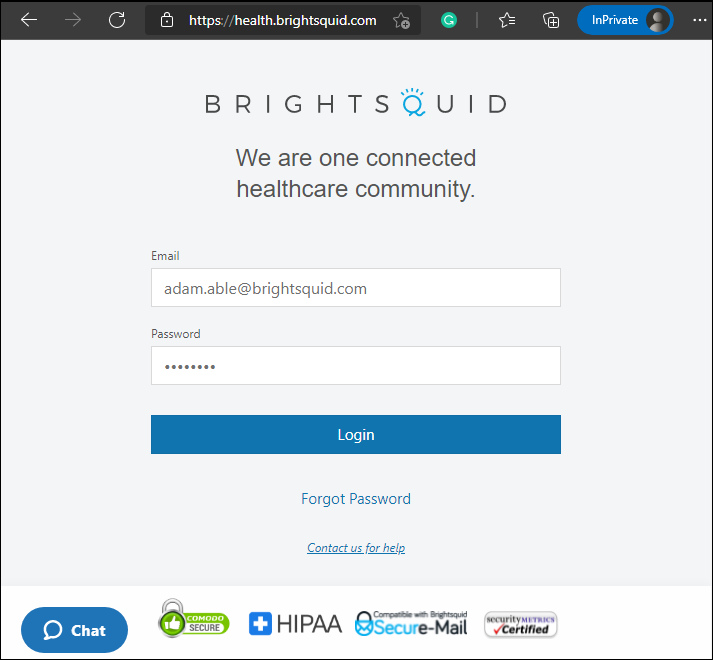 Step 2: Click/Tap/Touch on the message you want to reply to.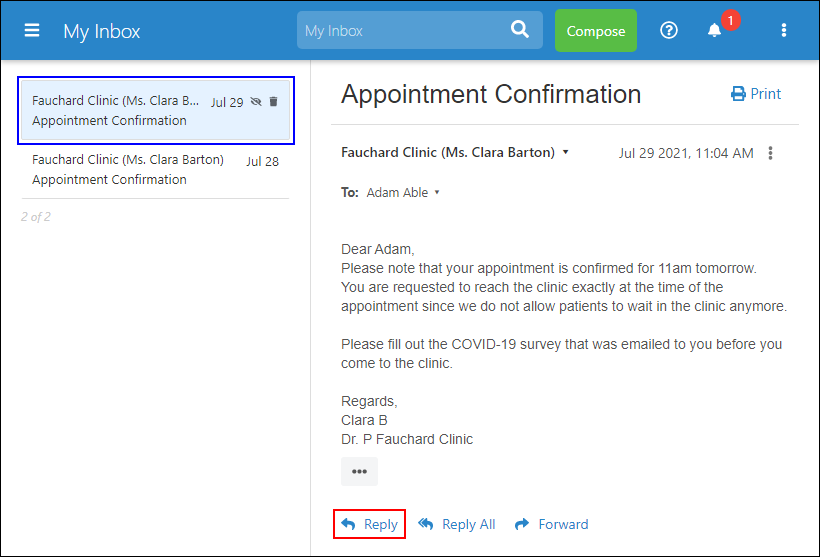 Step 3: Click/Tap/Touch on 'Reply'. The 'To' and 'Subject' fields will already be populated.

Step 4: Type in the 'Body' and add 'Attachments' (if you need to):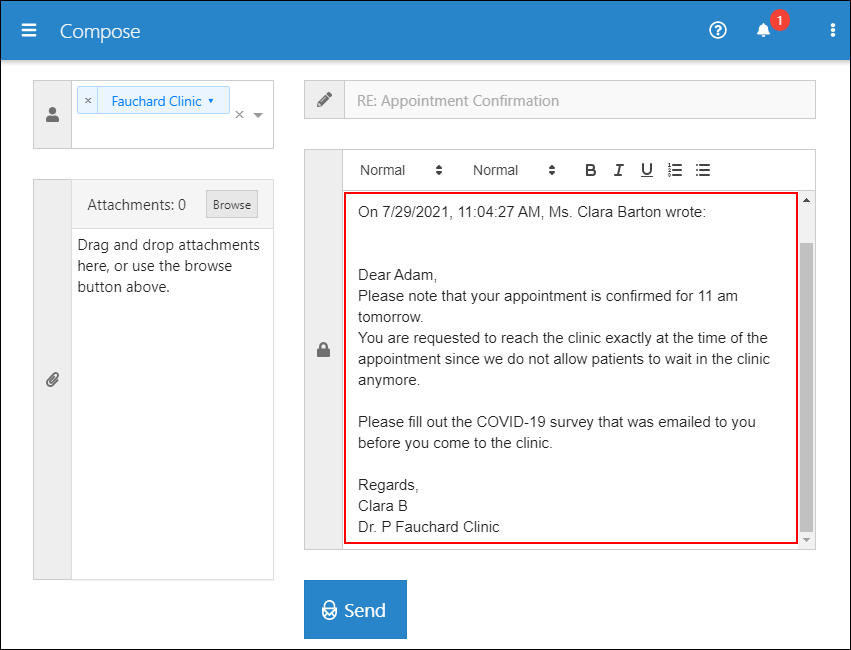 Step 5: Review the message and click/tap/touch 'Send'.