Step 1: Login to your Secure-Mail account https://health.brightsquid.com/login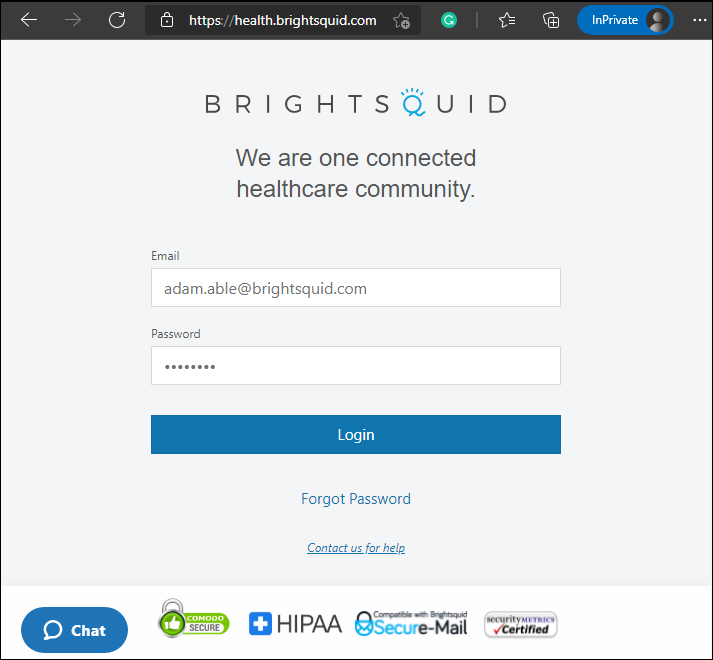 Step 2: Compose a secure message. Please follow the steps in this support resource to learn more about composing secure messages:


(list the tutorials)
Step 3: You may be unsure of sending the message just as yet and may want to come back to it later. In this case, you can log out from your account by clicking/tapping/touching the button with the three dots to the top right:
Step 4: When you are ready to send the message, log back into your Secure-Mail account and click 'Draft' in your navigation panel to the left if in desktop/laptop/mac computer: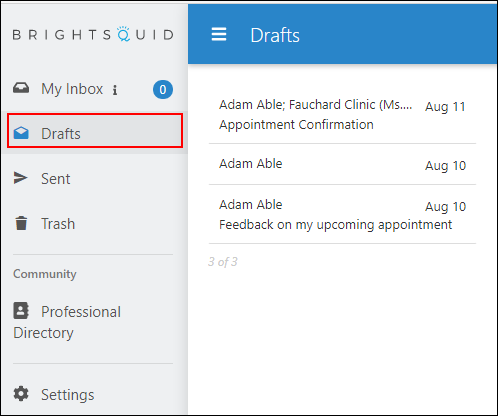 If on a mobile/tablet device please tap on the three bars to the top left of your account: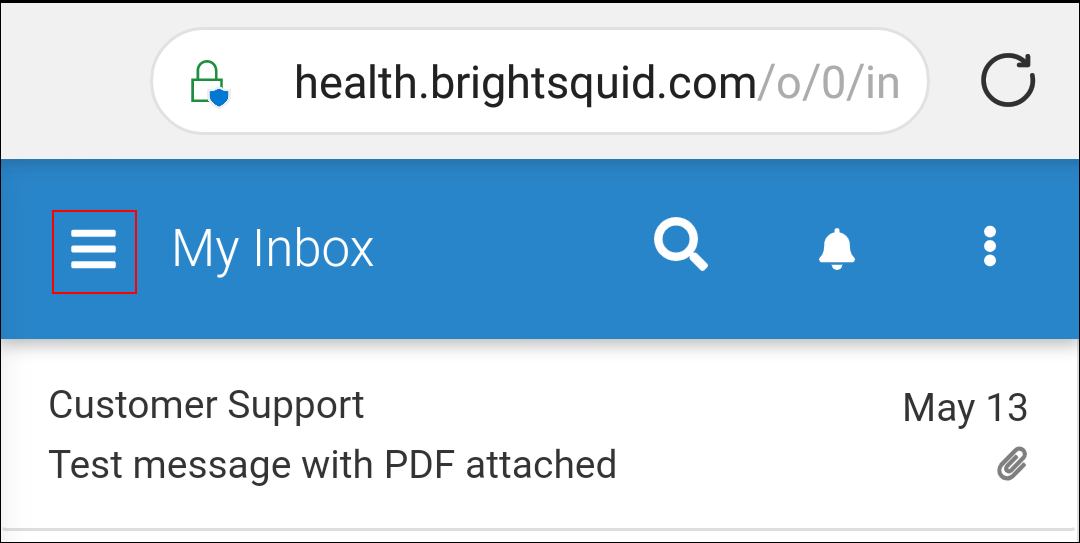 When the navigation panel displays tap/touch 'Draft':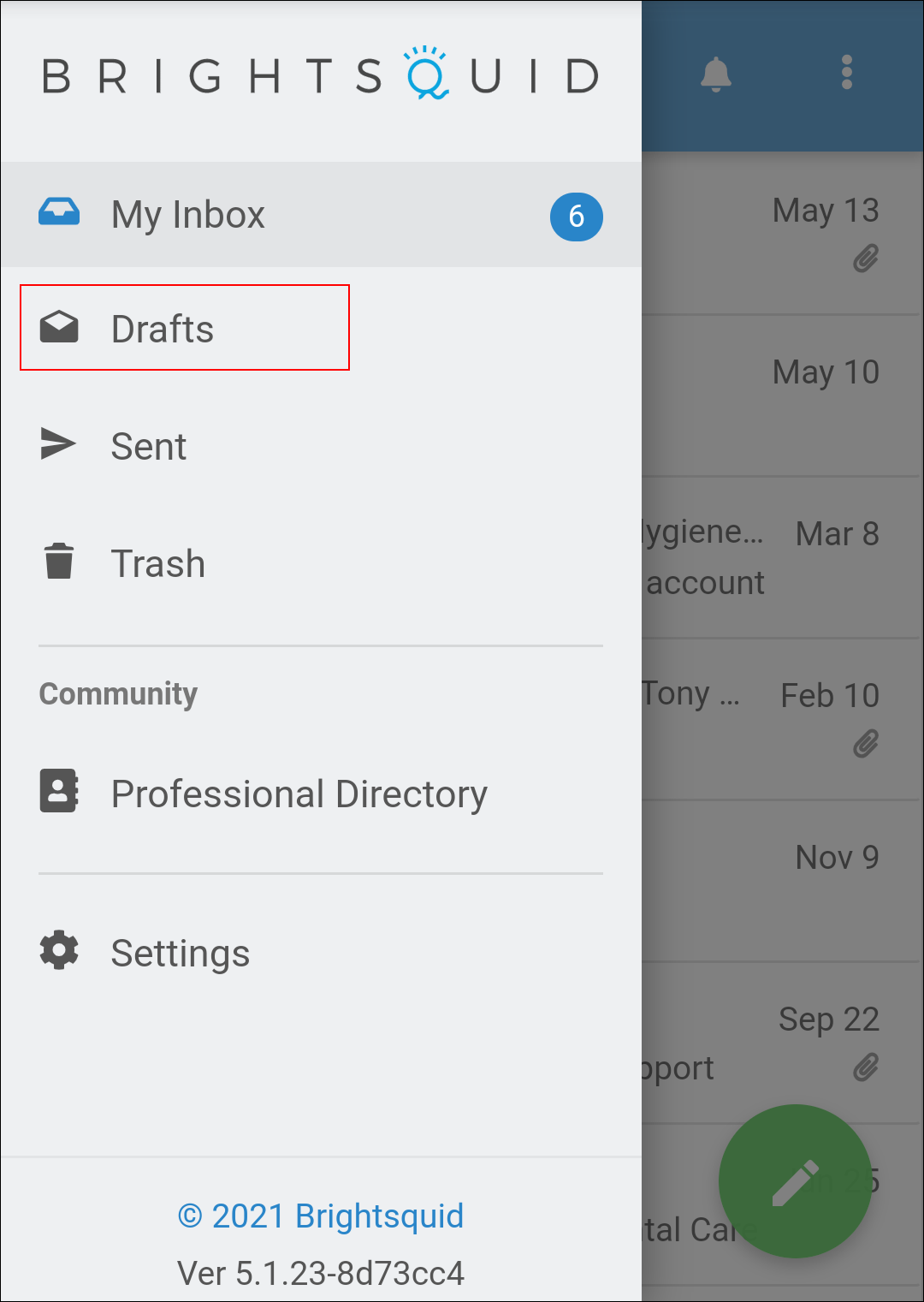 Step 5: When the contents of the draft displays click/tap/touch on the pencil icon to the top right highlighted by the red box: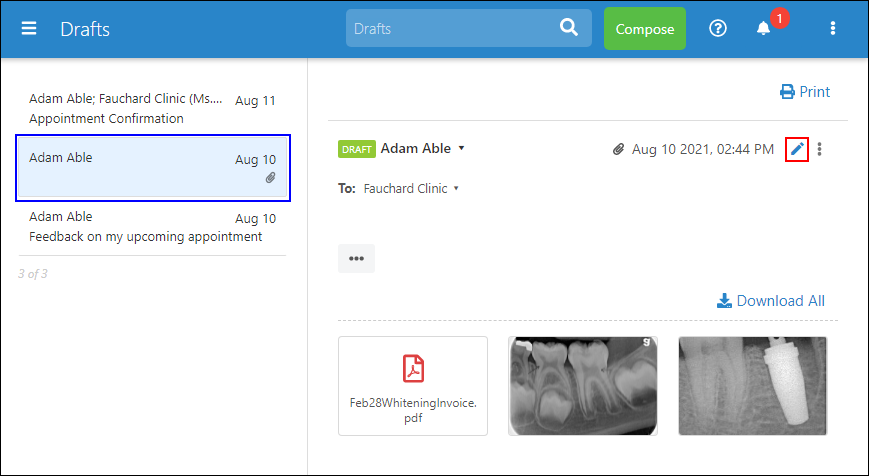 You are then redirected to finish composing the secure message. When done click/tap/touch the 'Send' button.