Launching a campaign is the final step in the 'Panel messaging' process. To launch the 'Campaign' click on the blue 'Launch Campaign' button as shown in the image below:


When the 'Start Execution' event displays you can start the campaign 'Now' as it is auto-selected: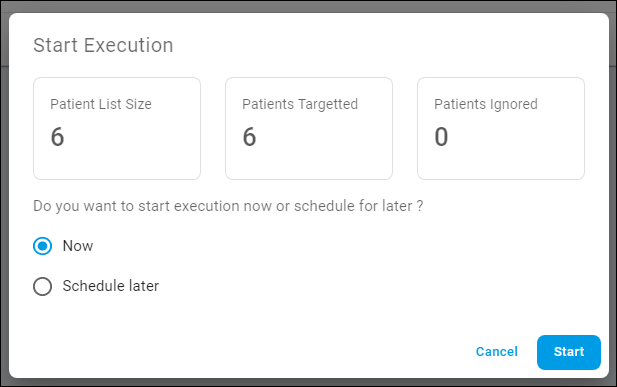 Or, you can schedule for a later deployment time by selecting the 'Schedule later' option: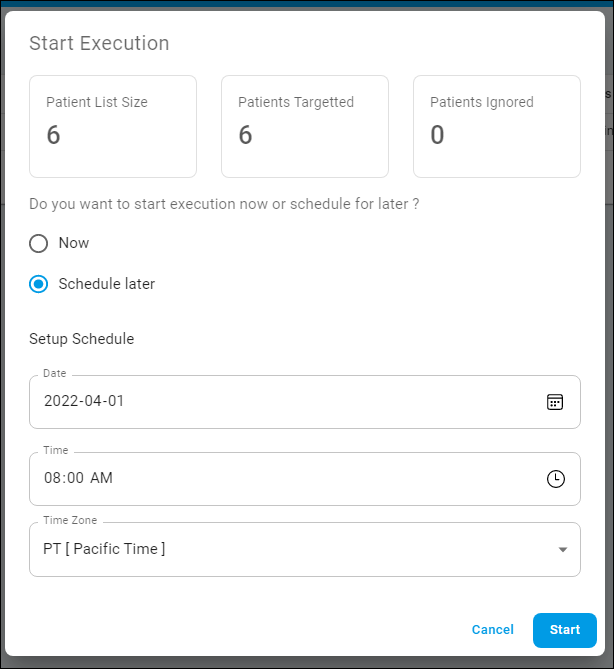 Pick and date and time best suited for your message. When the campaign is launched you can 'View Dashboard' to assess the campaign success:

To return to the main dashboard click on the 'Back' button to the top left.