Step 1: Using a mobile/tablet device equipped with a camera, login to your Secure-Mail account via https://health.brightsquid.com/login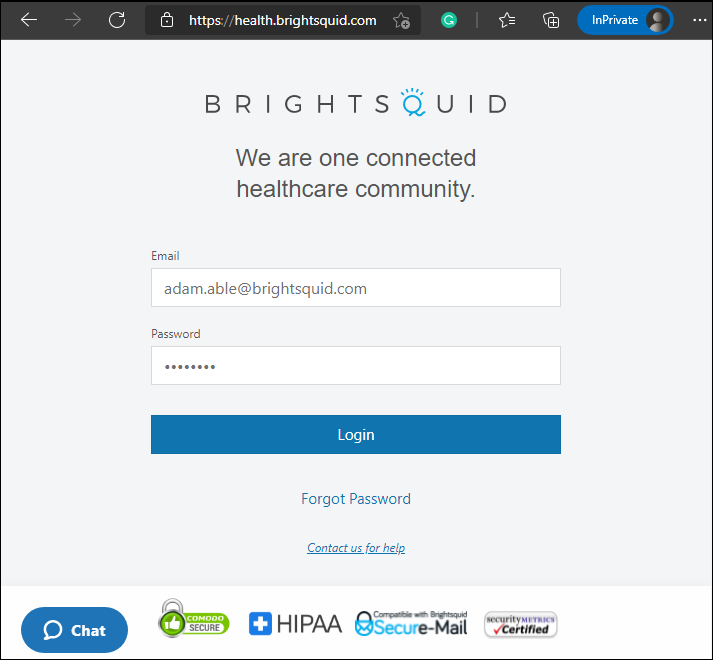 Step 2: Tap/Touch on the green circle with a pencil on the bottom right of your screen: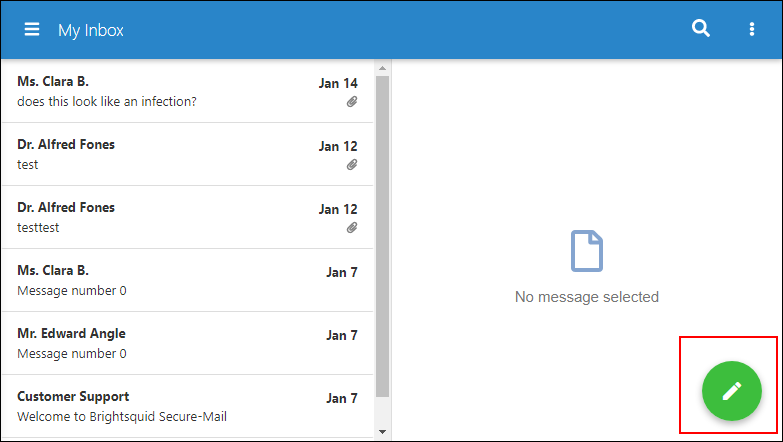 Step 3: Fill in the 'To', 'Subject Line' and 'Body' of the message correctly.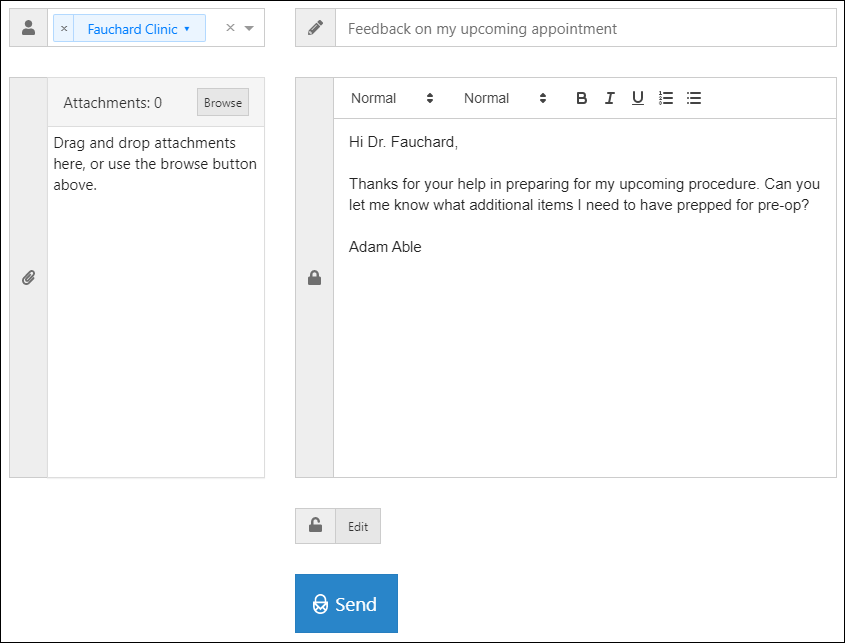 Step 4: To add an attachment tap/touch on 'Browse' and attach the files or images you would like to share with the medical provider:


Depending on the mobile/tablet device you are using a number of options is provided: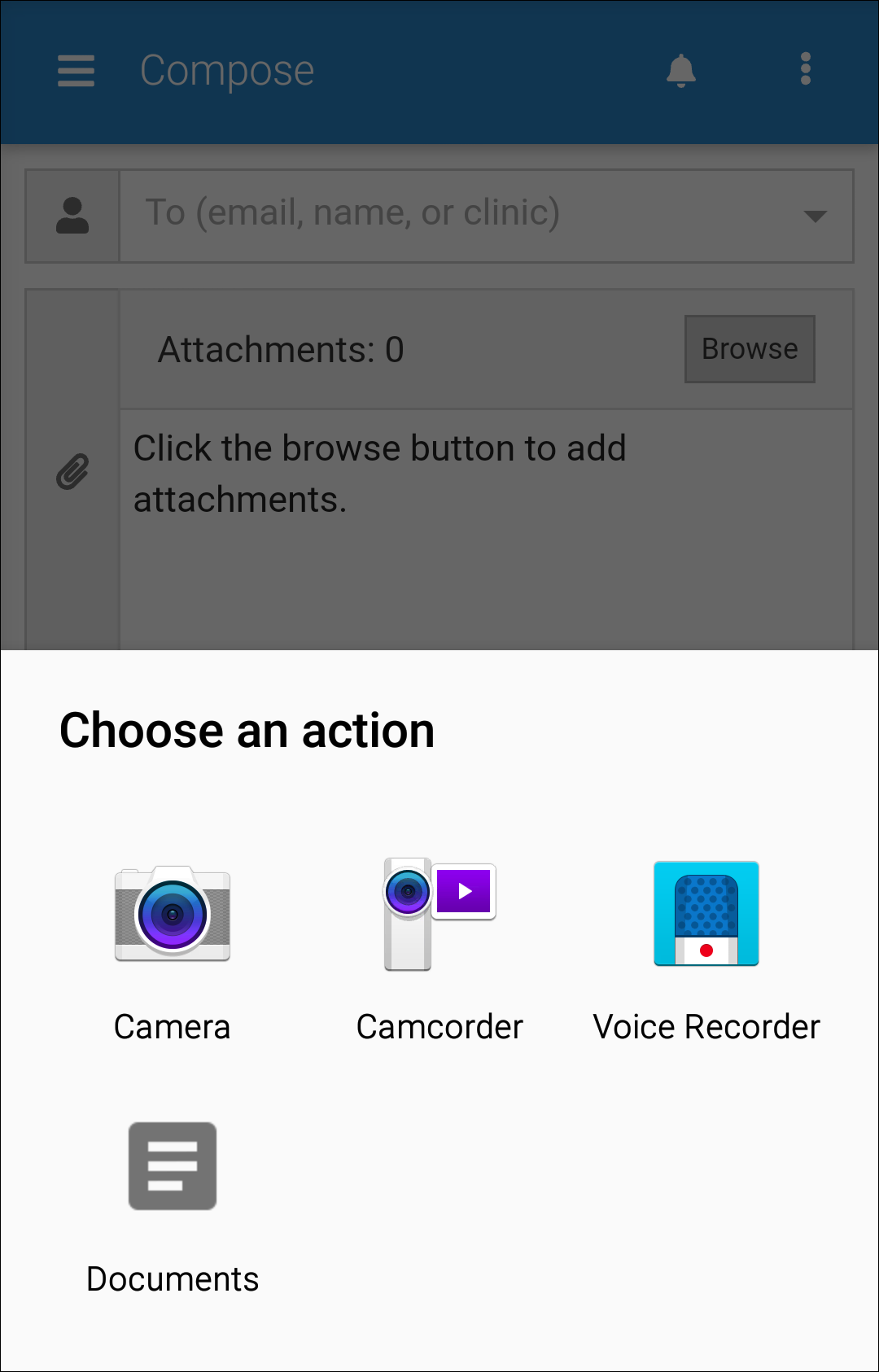 Select 'Camera' if the health care provider requested images. Select 'Documents' or 'Photos' if you are attaching a PDF or previously taken images.
Step 5: Review the message and tap/touch the blue 'Send' button.