Step 1: Login to your Secure-Mail account via https://health.brightsquid.com/login
Enter your email address and Secure-Mail password.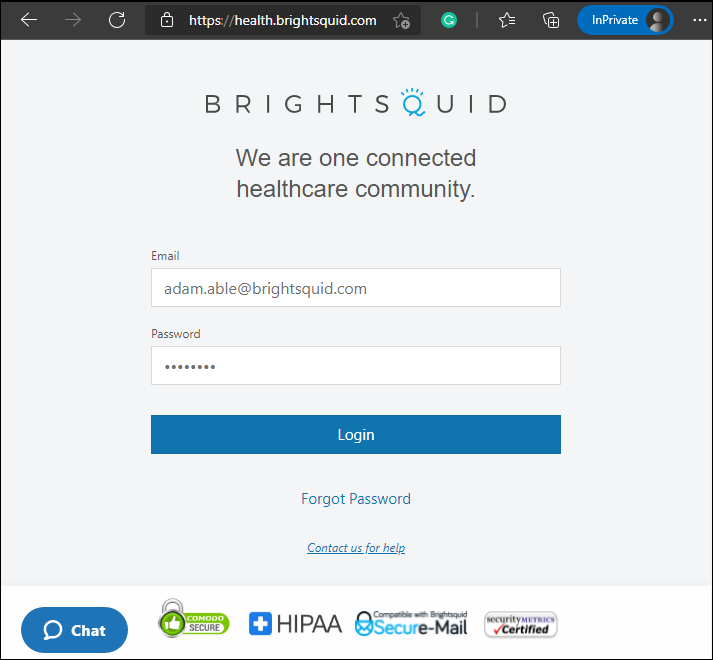 Step 2: Click on the green 'Compose' button on the top right if you are on a desktop/laptop/mac computer:


If on a mobile/tablet device please tap/touch the green circle with a pencil to the bottom right: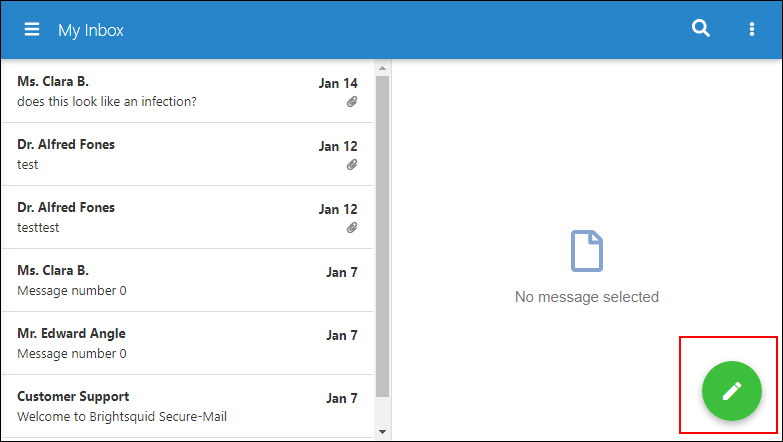 Step 3: In the 'To' field enter the email address, name or clinic name to address the message to the sender: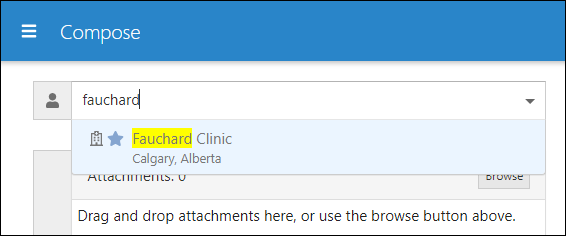 Step 4: Type an appropriate 'Subject line' and fill the 'Body' of the message with the text you want to convey.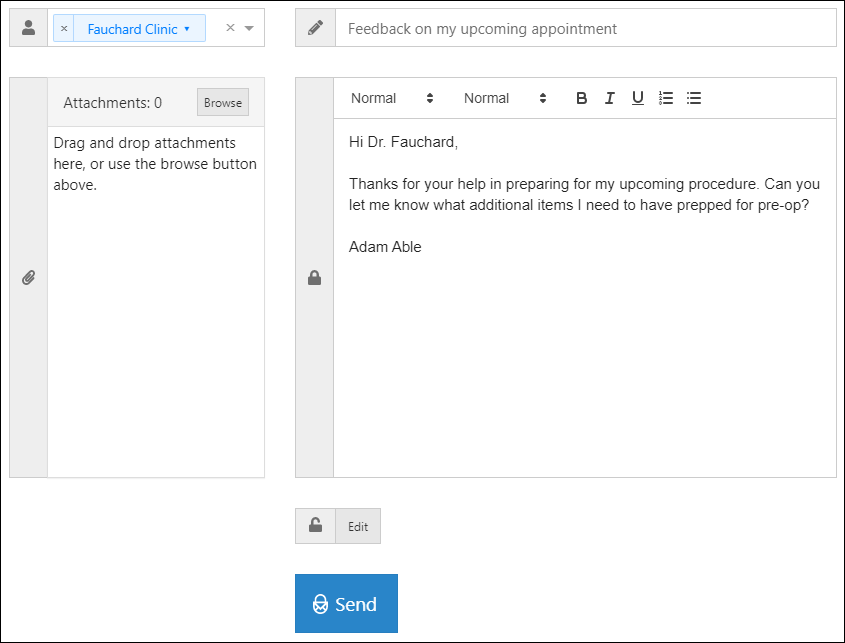 Step 5: You can add attachments for the clinician to refer to, by dragging and dropping, if on a desktop/laptop/mac computer, or browsing a folder.
Step 6: Review the message and click 'Send'