Two-Factor Authentication (2FA) also known as Multi-Factor Authentication adds an optional, additional layer of security to your Brightsquid account. It requires entering an additional verification code beyond just the username and password to gain account access. This verification code is sent to your mobile number (SMS text message).
Enabling 2FA on your Secure-Mail account:
2FA is an excellent way to add more security to your personal email accounts. However, Secure-Mail is already a highly secure platform. Adding 2FA is optional and recommended to users who may want to add an additional level of security to their Brightsquid account or are already using 2FA on other services.

It should be noted that Brightsquid does not recommend sharing your account login details with anyone, including family members and co-workers. If you have shared your information with someone else they will not be able to log in after you enable 2FA on your account.
Here's how it works:
Note: The process of setting up 2FA is the same for a Secure-Mail professional user as well as the patient. Let's see how.
Step 1: Log in to your Secure-Mail account using your registered email address and password.
Step 2: In the navigation panel to the left click on 'Settings' to get redirected to your 'Personal Details.' If on a mobile/tablet device tap/touch the three white bars to the top left. When the navigation panel displays tap/touch 'Settings'.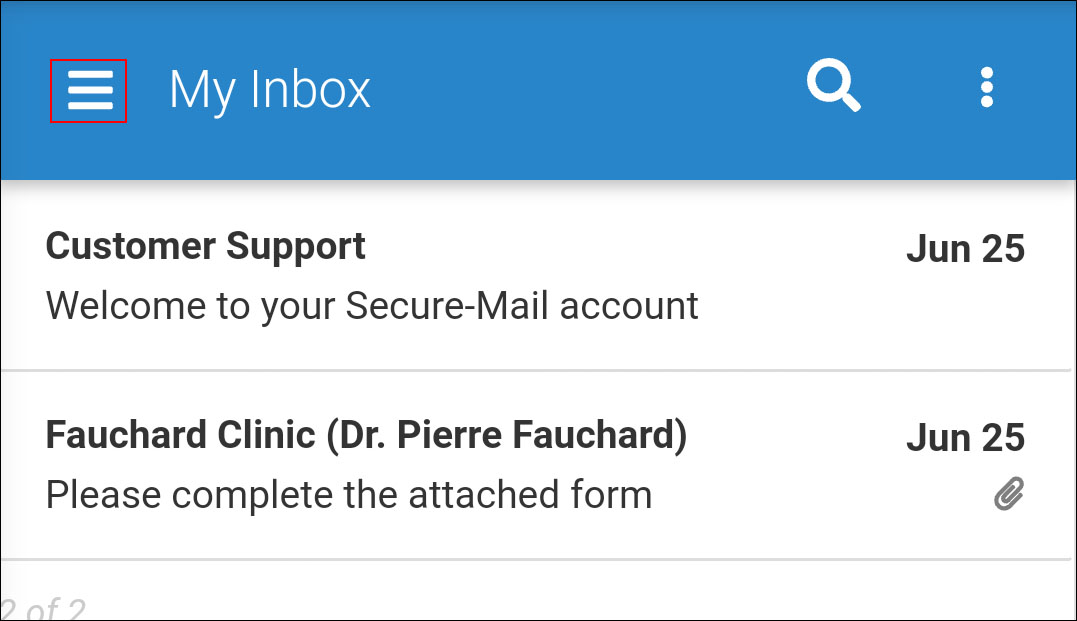 Step 3: Scroll to the bottom of the page to enable the 2FA. As you can see the 'Two Factor Authentication is disabled by default. You will be able to enable it by verifying your 'Mobile Phone' number. Enter your mobile number (the one to which you have ready access) and click/tap/touch on 'Verify'.

Step 4: Once you click/tap/touch on 'Verify' you will receive a 6 digit verification code as a text message on the your mobile device. Enter the number in the field that appears as seen in the illustration below:

Enter the 6 digit verification code and click/tap/touch on 'Submit Code'. You can always request another code if you incorrectly enter the first time by clicking/tapping/touching on 'Resend Verification Code'.


Step 5: If you have correctly entered the code, you will see a green box that tells you about the successful verification. Additionally, the 'Two Factor Authentication' field is now no longer greyed out.

Step 6: To enable 2FA check the box 'Enable Mobile Number Based Two Factor Authentication'. Please ensure that you click/tap/touch on 'Save' to make these changes permanent:


Your 2FA has been successfully enabled on your Secure-Mail account.
Note: The next time you login to Secure-Mail you will be prompted to enter your 6 digit 2FA verification code: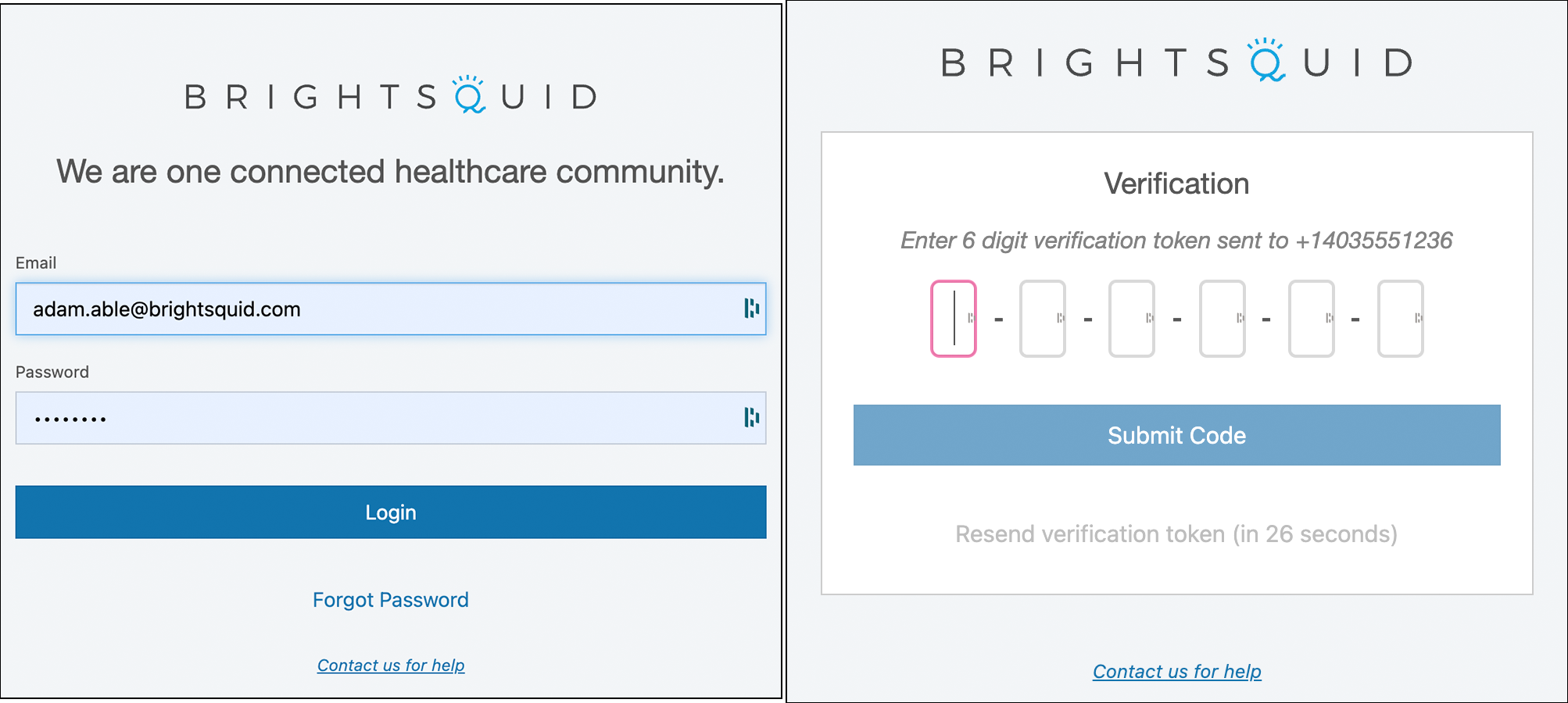 Periodically, on your next login attempts, you may be asked to enter a new verification code that will be sent through a text message on your mobile. So ensure that you have your mobile phone accessible to receive the code. That will be the only way to get into your account.
This is the reason why you need to be careful about enabling this feature. If the 2FA is set up and linked to a mobile number that no longer available, you will not be able to log in to change the mobile number without first entering the 6-digit verification code. So be careful before you set it up for an account.


Step 7: Log out of your account and log in again.